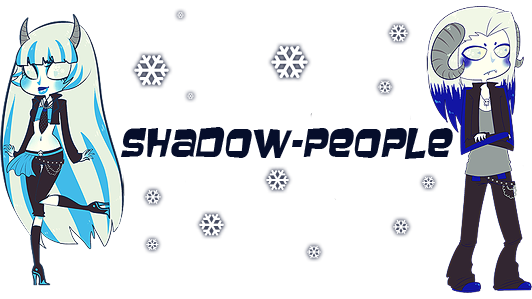 What better way to keep the mind off of bad things than keeping it busy. Tagging
GoblinBat
for posting the idea. Just gonna copy and paste from here:
For THE FIRST 10 PEOPLE who comment on this journal, I will feature one of their characters.
I'll also tell you what I like about them.
If you comment, please do the same in your journal, putting the tagger (or original journalist) in the first slot. The idea of this is not to get a free feature, it is to spread art around for everyone!
1.

Reeve
I fucking love Reeve. No secret there. I adore that he looks super grunge and like he might be 'that guy', but he's super nice, collected, and loves gardening. How precious is that?
2.

Lady Yan
Okay, I am going to go ahead and admit that I know absolutely zero about this character. However, I just went through the OC folder and chose the design I liked best. She manages to look capable, strong, and sexy while being fully clothed. So, big ups for that.
3.

Marion Reaper
I almost feel bad for picking a reaper. Almost! This is another one that I don't really know the character, but FUCK do I love her design. Yeah, she's a reaper and they are run of the mill but I don't care. Look at her! She looks great. And when I saw her I thought of Lady Death which makes total sense since Lady Death is her mother. She's absolutely gorgeous and looks like a great balance between reapers and Lady Death. Bravo.
4.

Yamiliatrix
This is a character I remember, mostly due to the controversy she caused in the community over teen pregnancy. Unless that has been retcon'd but I don't think it has. Yeah, teen pregnancy isn't a good idea, but it does happen. And I think it's neat that the character didn't let it ruin her and just kept carrying on with her business.
5.

Niamh
(You may be noticing a trend here, but,) This is another character I like based on design alone. I don't know enough about this character to say I her, but just look at this design. So cute, I am in love with those sea inspired socks and those boots. She looks very well put together.
6.

Madison Skellington
Ha! I bet everyone thought I was gonna pick Sandi! While Sandi is sweet as candy, I'm going with Madison. While there is a sea of Jack and Sally children they all tend to mesh together as being straight up just Jack or just Sally. Madison appears to be her own person while still having elements of her parentage. Look at that cutie.
7.

Misty
And this is mostly so I wouldn't pick the girl I was commissioned by
awesome-ersauce
to draw. But, Misty looks tough and I adore beautiful ladies with scars.
8.

Bree
And ZERO people will be surprised by this. I adore Bree. Bree is non-binary and an absolutely wreck. Well, ze is getting better with support from hir's SO and friends. But you can't 'fix' a person over night and I appreciate that Bree still has things that give hir trouble. Very sweet and wants to prove that ze is a different person now. It's almost a private struggle and it's not an easy one. Bree has layers and layers of story and that's ruddy rad.
9:

Sophia Crow
Another character I don't know anything about aside from their posted bio. I like the design if I think of it as a Harpy since The Crow isn't a monster nor did he have wings and his wife is dead. But since I am not the creator of this OC, all of that's a grey area. My own nitpicks aside, I do like the design, especially that the outfit takes her wings into account. Must be a lot easier to get dressed that way.
10.

Everglade Mudd
Had to find one that wasn't based on a historical figure rather than the myth the historical figures spawned. But, everyone should probably already be aware that I have a soft spot for nature/plant related girls. Love her skirt and her use of vines and flowers. Always a staple with plant girls

Also I enjoy that her hair seems to be literal mud! That's a pretty cool touch.

Rad People







Great for doll fabric and more.
Visit my Redbubble
www.redbubble.com/people/shady…